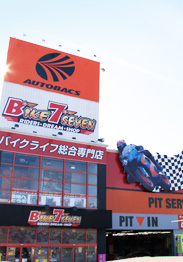 Bike Seven is an all-round store offering bike accessories and maintenance service. It has 9 stores in Japan. The stores have a large floor area and a wide variety of goods to satisfy the various requirements of all riders, which has led to them becoming established as the leading stores in their local areas.
The greatest reason for the support we receive from so many riders in Japan is that the staff at each store have plentiful knowledge and experience and are well aware of what the customers need in order to enjoy a bike life that is safe, comfortable and stylish.
Each store selects products that have been highly evaluated in Japan. Of course, all the products stocked are original items that have been obtained through official routes and it is also possible to find products that have not yet been introduced in Malaysia.
Also, our appeal is not limited to our merchandising. This is because our staff include members who have been trained in Japan and all of our staff welcome customers and offer pit service with the aim of providing a high quality service.
These staff offer you attractive products and high quality service. Please come and experience a comfortable and relaxing time with your bike at Bike Seven.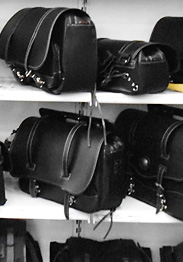 Bikes have limited luggage space and bags are one of the most important items for them. In the way that is unique to Japanese brands, our large lineup of products includes detailed functions to respond to situations ranging from touring to riding around town and designs and styles to respond to a wide range of requirements. We are sure you will be surprised by the high quality of the items we offer.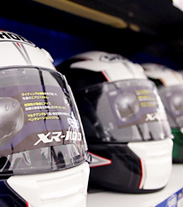 In addition to functioning to protect life, design is also an important factor in the selection of helmets. Technologies in recent years have brought about great innovation in helmet functions. This includes functions making it possible to stay comfortable in temperature and humidity levels ranging from extreme cold to fierce heat. Superior fitting comfort has also been achieved with shape and pad improvements.
The Bike Seven lineup offers Japanese made helmets in a wide variety of designs and functions, with a focus on globally popular brands such as ARAI (with government approved "SIRIM" standard acquisition marking), SHOEI (EC standards) and KABUTO (EC standards). Our lineup includes only legal products that have been approved for the standards, as proof of the "safety and reassurance" that is the fundamental principle for helmets.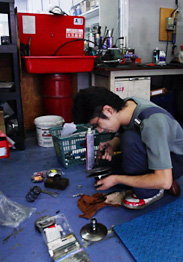 Our services range from the installation of custom parts to bike washing, inspections of consumable parts and oil changes. Our basic principle is to take care of the customers' bikes as the "treasured items" that they are.
The detailed consideration and high level techniques of our pit staff mean that the customers' cherished vehicles are returned reborn, becoming more powerful and stylish in order to take you out for thoroughly comfortable riding.
The highly precise techniques developed in Japan have been brought unchanged to Malaysia. Please come and experience the quality of the Bike Seven pit service.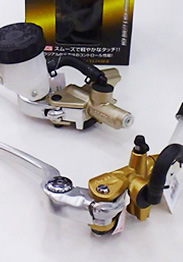 The range includes GALE SPEED wheels and also OHLINS and HYPERPRO suspensions, which have been highly evaluated on the race scene. A selection of custom parts awaits you with items to fit all the customer's tastes, from dressing up the bikes to raising their specifications.
It is also possible to order in special parts not normally kept in stock, so please feel free to consult our staff.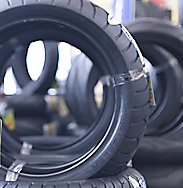 There are rough roads and muddy unpaved roads. Tires are the most important and basic item necessary to be able to enjoy safe and comfortable riding regardless of the state of the road surface. Our range of products includes on-road tires with high functionality specifications and tires that respond to the physical need for riding comfort, with sports, high-grip and touring tires from famous brands such as BRIDGESTONE, PIRELLI, MICHELIN and METZELER. One other reason for you to choose our store must surely be the reliable balancing that will make it possible for you to secure even greater safety at the same time as being able to experience great riding comfort.